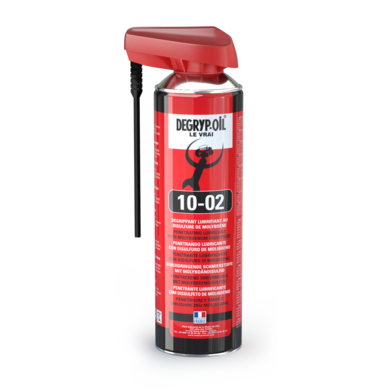 10 02 MOS2 LUBRICANT PENETRANT
Penetrating oil High quality lubricant specially designed to combat all types of seizing. The formula with MoS2, Molybdenum Disulphide, accelerates the disassembly of rusted or seized parts (bolts, nuts, studs, keys, etc.).
It leaves a permanent and anti-wear lubricating film, extending the life of all treated parts.
| Container |   |
| --- | --- |
| 10 02 | Aerosal 800/500 ML |