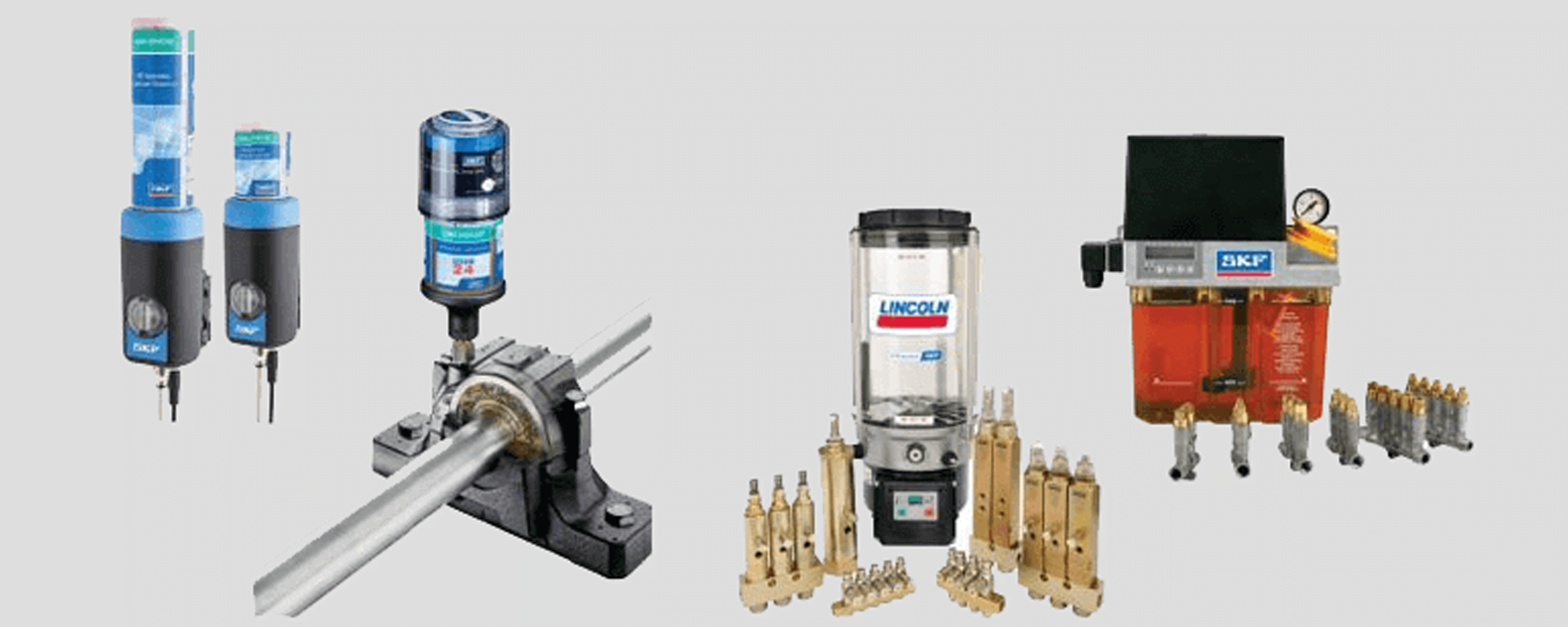 #1 Supplier for SKF LUBRICATION SYSTEM
SKF has been known as a leading global technology provide since 1907. SKF portfolio includes: bearings and unites, seals, mechatronics, services and lubrication systems.
SKF lubrication solutions range from specialized lubricants to state-of-the-art lubrication systems. Integrated SKF lubricants solutions combine our expertise in bearings, seals and condition monitoring with our tribology knowledge - the study of friction, wear and lubrication.
SKF lubrication systems for industrial applications provide the appropriate lubrication quantity at the correct intervals, minimizing friction and wear and optimizing bearing and machinery service life.
Designed to lubricate individual machines or complete plants, SKF lubrication systems provide proper, precise lubricant replenishment to all required points, enabling a range of benefits in the process:
Significant savings in repair and spare costs
Increased machine reliability
Up to 50% savings in lubricant costs due to accurate timing and dosing of lubricants
Fewer shutdowns and production losses
Reduced environmental impact
Greater workers' safety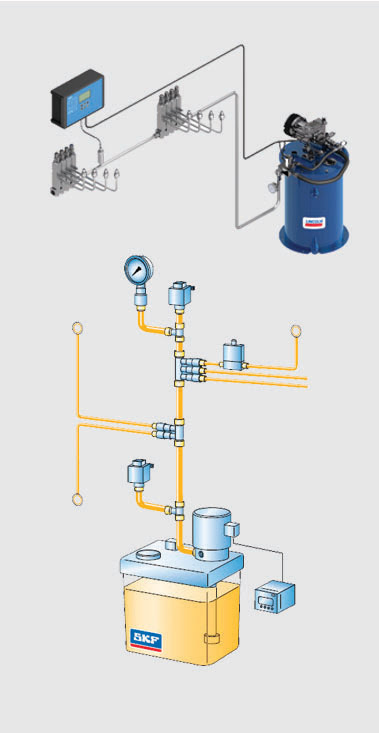 Single Line Skf Lubrication System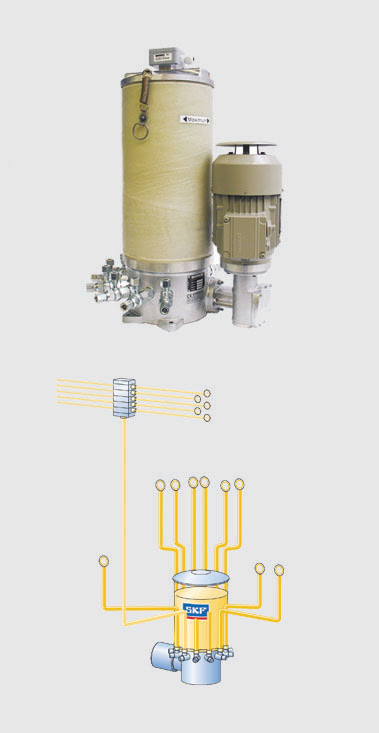 Progressive and multiline skf lubrication system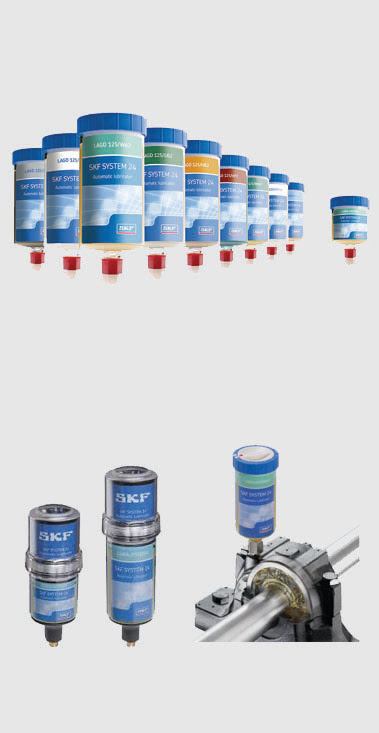 Single point skf lubrication system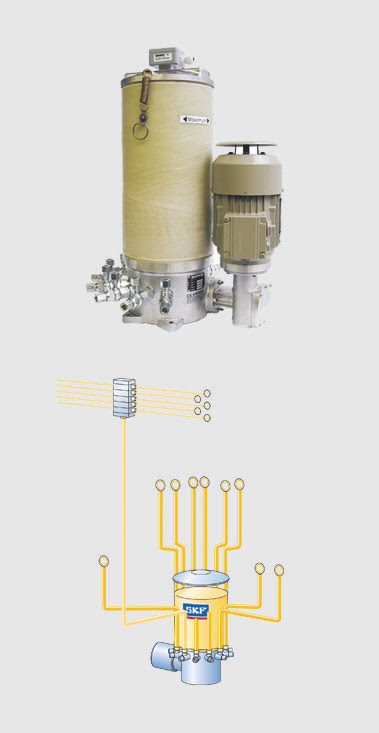 dual line skf lubrication system
SKF LUBRICANTS (GREASE) & BEARINGS
AB SKF (Swedish: Svenska Kullagerfabriken; 'Swedish Ball Bearing Factory') is a Swedish bearing and seal manufacturing company founded in Gothenburg, Sweden, in 1907. The company manufactures and supplies bearings, seals, lubrication and lubrication systems, maintenance products, mechatronics products, power transmission products, condition monitoring systems and related services globally.
SKF is the world's largest bearing manufacturer, and employs 44,000 people in 108 manufacturing units. It has the largest industrial distributor network in the industry, with 17,000 distributor locations encompassing 130 countries. SKF is one of the largest companies in Sweden and among the largest public companies in the world.
SKF sells products within five technology platforms:
Bearings and Units
Mechatronics
Lubrication Systems
Services
Seals